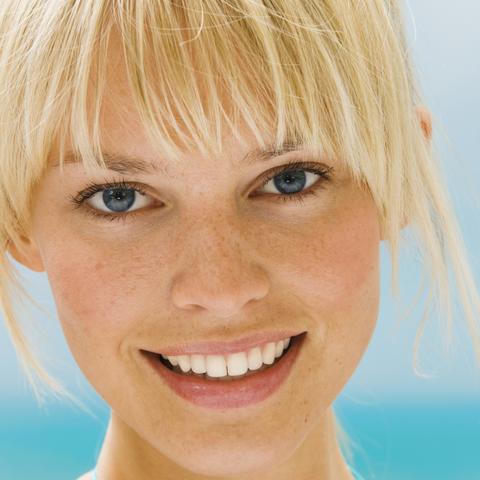 One of the most damaging effects of the sun is premature aging. UV rays contribute to photoaging – the process where UV exposure causes signs of aging to the skin such as wrinkles, age spots, and dry, crepe-like skin.
To aid in preventing signs of aging, it is important to use the proper SPF and keep the skin replenished and hydrated.
There are two different types of SPF: chemical and mineral.
Chemical sunscreens work by absorbing the UV rays and, in turn, these chemicals can be absorbed into the skin. Mineral sunscreens sit on top of the skin and work like a shield to protect your skin by deflecting or blocking the sun's rays. They do not penetrate the skin. Many people may not like the feel of a mineral SPF. Perhaps they feel it is too chalky or leaves a white residue on the face, making it difficult to apply makeup. This is where we step in.
Each of our SPF products provides daily age-defense and replenishing moisture while leaving skin makeup ready – say goodbye to chalky, greasy SPF!
That means a powerful fusion of age-defying natural actives, restorative antioxidants, and nutrient-replenishing minerals all working in harmony to reveal smoother, more youthful-looking skin that's perfectly prepped, protected, and makeup ready.
1. NEW! SPF 15 Brightening Moisturizer. for all skin types.
A lightweight, everyday broad spectrum SPF with light-reflecting Mica to give skin a subtle glow. Vitamin C and Orange Oil naturally brighten and restore even tone while nutrient-replenishing Mineral Water and Coconut Oil provide lightweight moisture, leaving skin feeling soft and supple. Natural peptide age-defense firms and renews skin while broad spectrum SPF helps defend against sun damage. Lightweight enough to be worn underneath makeup or alone for those days you want a natural look with a little glow!
2. Mineral SPF 40 Moisturizer. for all skin types.
Our best-selling, ultimate age-defense moisturizer with broad spectrum SPF for more youthful skin. Packed full of essential minerals that are vital to healthy skin cells, and Shea Butter, the quintessential dry skin remedy, for deep nourishment and super soft skin. Easily layers underneath foundation and primers, this SPF wonder does is all.
3. NEW! SPF 15 Oil-Free Moisturizer. for normal to oily skin types.
A lightweight, broad spectrum SPF moisturizer ideal for oily skin types. Kaolin Clay absorbs excess oils to reduce unwanted shine and minimize the appearance of pores for a beautiful matte finish. Also with refreshing Grapefruit, this moisturizer is sure to be combination-to-oily skin's best friend.
4. NEW! SPF 16 Age-Defying Treatment Serum. for all skin types.
A lightweight, concentrated wrinkle-defense serum with a clinically tested, collagen-boosting, dual peptide blend to help firm skin and restore natural radiance. This powerful serum flawlessly layers underneath moisturizers or primers to treat, protect, and prep for makeup ready skin.
5. NEW! SPF 16 Brightening Eye Cream. for all skin types.
A brightening, plumping, and firming eye cream that protects with broad spectrum SPF. Vitamin C naturally restores even tone while light-reflecting Mica subtly illuminates, leaving eye area looking more refreshed. Rosehip Oil deeply hydrates and plumps, minimizing the appearance of fine lines and improving elasticity.
6. Mineral SPF 30 Brush-On Sun Defense. for all skin types.
An anti-aging, transparent SPF in a powder/brush form. Sea Kelp and White Tea deliver long-lasting hydration, nourishment, and antioxidant protection. This SPF powder brushes on easily to work harmoniously with our pressed powder cosmetics. A must-have product for post-gym use and for touch-ups on the go.