Mineral Fusion X Dress for Success®
Women's empowerment is a core value of Mineral Fusion. We are thrilled to partner Dress for Success to impact the lives of women around the globe, empowering them to achieve their goals.
About Dress for Success
Dress for Success is a global nonprofit with a mission to empower women to achieve economic independence by providing a network of support, professional attire and the development tools to help women thrive in work and in life.
WHY are we passionate about supporting them?
Dress for Success offers long-lasting solutions that enable women to break the cycle of poverty, leading a global movement for change, empowering women to obtain safer and better futures. The Dress for Success program provides women with professional attire to secure employment, but the impact goes beyond a new outfit. In addition to physically equipping women with apparel and accessories, the Dress for Success programs furnish women with confidence and the knowledge that she can actively define her life, the direction she takes, and what success means to her. Since 1997, Dress for Success has impacted the lives of more than one million women.
WHY is Dress for Success® passionate about working with us?
"Mineral Fusion's longstanding commitment to empowering women made it a natural fit for Dress for Success," said Jenny Lai, Vice President of Development at Dress for Success. "By rallying the support of partners with like-minded missions, Dress for Success is better equipped to achieve monumental milestones and impact many women around the globe. Every partner Dress for Success onboards is another milestone for the nonprofit, and we look forward to working with Mineral Fusion to drive impact on our organization and the women we're helping.'"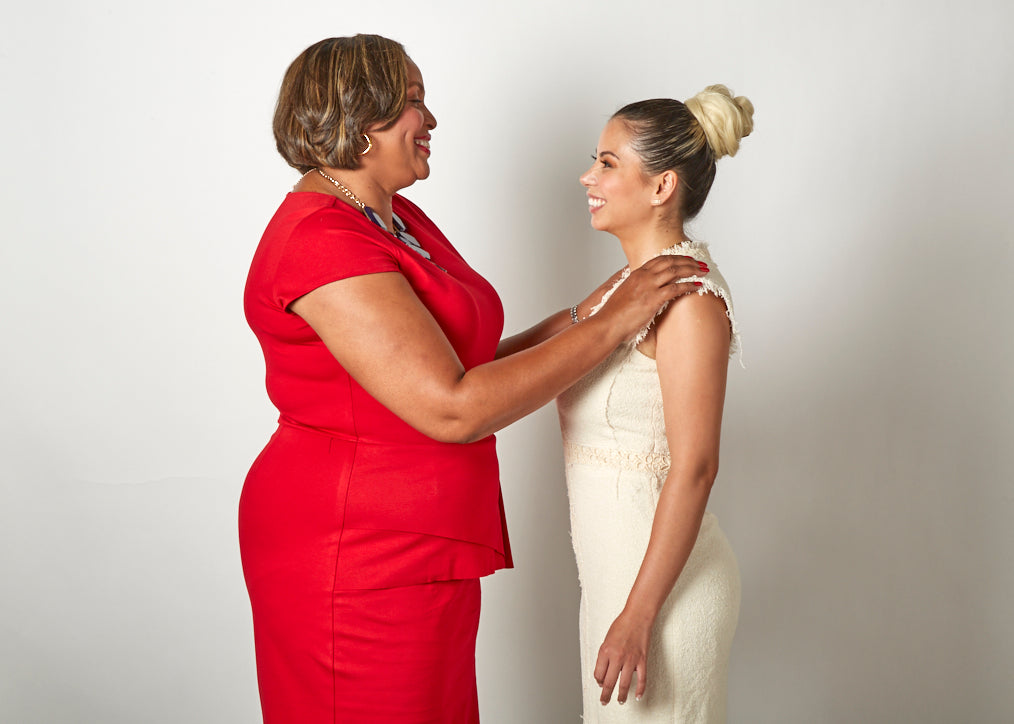 HOW are we supporting Dress for Success®?
Remaining true to our brand's commitment that "beauty is giving back," we are a pledge partner for the Your Hour, Her Power campaign. Additionally, we support Dress for Success through online donations and purchases, annual clothing drives, and volunteer efforts.