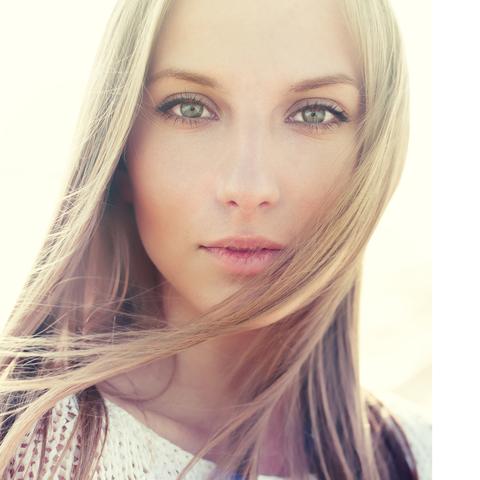 A soft, smoky eye is perfect combination of sweet and sultry makeup. Opt for a softer color than the traditional black, brown or gray, instead try a less traditional pink or green.  Finish the look with a sheer lip –  just enough to add a hint of color and a bit of shine to complete your look.
Step 2 - Eye Shadow
Use our Diversity Eye Shadow Trio which is a pretty palette of of plum, pink, and taupe. Lightly apply the darkest color of the trio, the rich plum, over the Rough Eye Pencil on the top and bottom lash line using the Eyeliner Brush. This will set the color.
Step #3 - Contour
Using the Eye Contour Brush blend the plum eye shadow and the Rough eyeliner line gently upwards toward the eyelid to smudge the color for a more natural, sultry line.
Step #4 - Blend
Using the Eye Base Brush apply the shimmering pink from the Diversity Trio all over the eyelid up to the crease. Using the Eye Contour Brush, blend well so there are no apparent lines between the plum and the shimmering pink shades.  Then lightly apply the plum shade to the outer corner of the crease of the eye lid. Blend well to finish off your smoky look.
Step #6 - Highlight Brows
Now it is time to highlight the brows. Apply a small amount of the matte taupe in the Diversity Trio to highlight by gently tapping the shadow along the brow bone. This effect will open up the eye and soften the smokey shadow.
Step #7 - Mascara
Apply two coats of Jet Volumizing Mascara to the top lashes.
Step #8 – Lips
Sheer Moisture Lip Tints provide sheer, hydrating color complete with lip-firming peptide, to perfect to finish your Valentine's Day Look. Try a rosy pink like Twinkle or a caramel shimmer like Glisten. Both will perfectly complement and polish off the look!