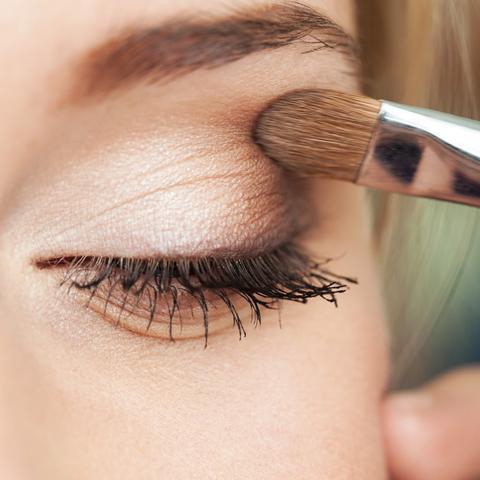 For a natural everyday eye makeup look, pick up an universal eye palette in a neutral shade for impact and dimension. 
The Rose Gold Trio gives your everyday makeup a soft, romantic look. The combination of matte pink, rose gold shimmer, and brown matte, create a fresh natural look with a hint of color.
Step #1: Apply matte pink from eyelid to brow bone with Eye Base Brush.
Step #2: Using Eye Base Brush, apply rose gold shimmer from eyelid to the crease of eye.
Step #3: With the Contour Brush, apply a small amount of the matte brown to the crease of the lid, starting at the inner eye crease, lightly working your way outward to the outer crease of the eyelid. Blend well into the crease.
Step #4: Using the Eye Liner Brush, line the entire length of the bottom lash line, from the inner corner of the eye to the bottom outer edge of the eye (forming a sideways "V" shape on your inner eye) with the rose gold shimmer. This will add a highlighting effect and brighten your eyes.
Step #5: Finish with two coats of Volumizing Mascara.