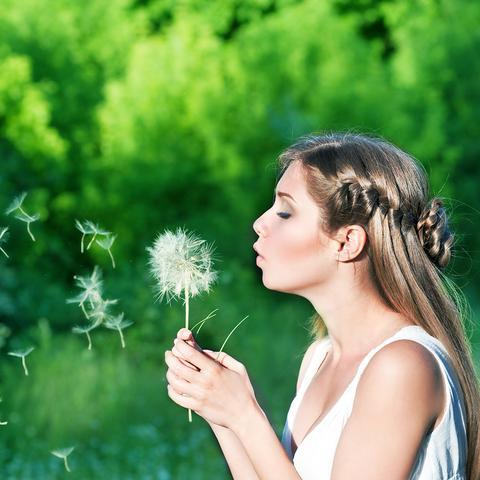 Every year we write down an ambitious list of resolutions, and by Valentine's Day every resolution has fallen by the wayside. This year set realistic beauty resolutions and let Mineral Fusion help you keep them!
Here are four resolutions every woman can keep-
1. Take your makeup off every night before bed.
If you can only keep one resolution this year, make this the one. Not washing your face allows free radicals – like car exhaust and bacteria from your cell phone – to clog pores, dry out skin, produce acne, breakdown collagen, cause dead skin cells to build up, and create an uneven canvas for makeup. With that many negative effects why would you ever skip this step? Even once? Make keeping this beauty resolution easy with our Makeup Removing Oil Cleanser. Apply the cleanser, formulated with skin-softening Argan Oil, to a dry face and massage into skin for 1-3 minutes. Rinse with warm water and follow up with Skin-Soothing Face Toner with hydrating Hyaluronic Acid to help skin absorb and retain moisture. Follow with your favorite nighttime moisturizer.
2. Wear SPF daily.
Even if it's the dead of winter and you're sitting at a desk all day, it is still important to use SPF. It's also the best and most obvious way to protect your skin from sun damage – so why not do it everyday? Make incorporating SPF into your routine as seamless and easy as possible so you will actually keep your beauty resolution! Try one of Mineral Fusion's Beauty Balms, which besides having mineral sun protection, are also packed full of powerful antioxidants to ward off harmful free radicals and promote cellular renewal for younger-looking skin. For on-the-go sun protection, toss a Mineral SPF 30 Brush-On Sun Defense in your bag for easy re-application throughout the day -- and it won't make a mess of your makeup!
3. Clean your makeup brushes regularly.
We all know we're supposed to do this, but how often do you really? By not cleaning your makeup brushes you are letting built up makeup and bacteria clog pores and cause breakouts. Do yourself a favor and lightly mist your brushes with Brush Cleaner and wipe dry on a tissue or paper towel. Loaded with Grapefruit Seed Extract, this citrus formulation has a high level of natural disinfecting powers to clean your brushes, save your face, and extend the life of your cosmetics brush. Work this into your routine every two weeks or so.
4. Exfoliate.
Sometimes exfoliating seems like it's meant to be reserved for fancy spa treatments, but really you should be doing it regularly. Exfoliating one to two times per week will remove dead skin cells creating a more even canvas for makeup application and improve cell production. This is especially true in the winter months when skin is already prone to be dry and flaky. After cleansing, gently massage a small amount of Skin-Renewing Face Scrub onto the skin, and rinse well. This is the ultimate combination of physical and enzymatic exfoliation. Ultra-fine granules of Garnet, Sea Clay, and Walnut exfoliate dull surface cells. Plant enzymes, Papain, and Bromelain, provide added skin smoothing for a healthy, vibrant complexion.