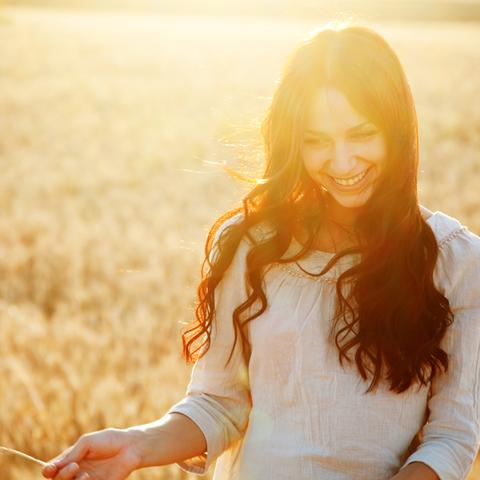 Want to savor every last drop of summer and hold on to the beauty of relaxed, long hot days? Tousled, beachy waves are a fabulous way to squeeze the most out of your summer looks. Loose, beachy waves can be yours regardless of hair type. Get this laid-back look from one of the three techniques below and determine which one fits your style best: 

Air-dry Waves
Start off with freshly washed hair. Let your hair air dry. When hair is halfway dry, apply Volumizing Beauty Balm for Hair. Work balm through hair so it is lightly coated. Continue to let hair air-dry. Using a medium sized curling iron, take 2-inch sections and wrap hair around barrel (instead of curling the hair in the wand). Leave curling iron in the hair for various times to achieve more of a messy look– a beach girl's curls are not perfect. After the curls cool, shake head and apply a light coating of hair spray if needed.
Blow-dry Waves
No time to air dry? After washing hair, gently blot-dry hair with towel. Apply Curl Care Beauty Balm for Hair. Work Balm through to tips of hair. Divide hair into sections, loosely twist hair, wrap into buns and pin, holding buns in place. Blow-dry the tops and sides of each bun. Move the hair dryer across the buns, gently squeezing each bun as you blow-dry. Be certain not to blow-dry in one place for too long, this could cause damage to the hair. After buns are dry, gently remove the pins and let hair fall. Gently blow-dry hair that may still be wet by lightly lifting root of hair with fingers. Avoid touching the waves with your fingers. 
Night Before Prep
Prepare the night before for beachy waves. After washing hair, gently blot-dry hair with towel. Lightly blow-dry your hair, just enough so it is not damp. Apply Curl Care Beauty Balm for Hair and work through to the tips of your hair. Pull hair back and braid hair before you go to sleep. Wake up in the morning and undo braid. If there are some damp pieces, let them air dry. Once dry, shake head and voila - beachy waves!