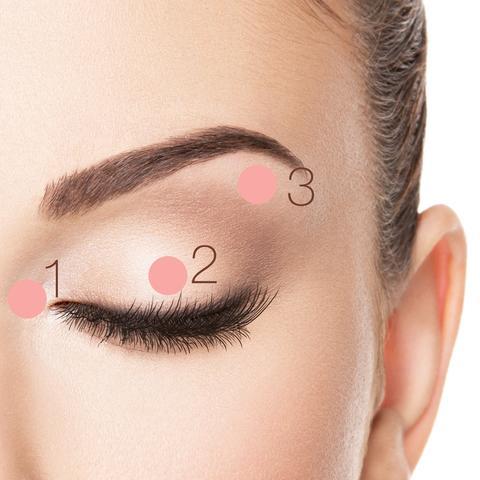 Use our Concealer Duo plus these three tips to wake up your eyes and make you feel bright eyed and bushy tailed. Using concealer where the light naturally hits your eyelids will make your eyes instantly look bigger and brighter.
Follow these simple steps to brighten your eyes in an instant.
Step 1:
The shadows of your inner eye (near your nose) are the deepest and darkest. Apply the lighter shade of our Concealer Duo to reflect light, counteract the shadows, and illuminate eyes for a bright pop!
Step 2: 
The Concealer Duo works double-duty as an eye shadow primer and hides discolored eyelids, which tend to show more redness and hints of purple as skin thins with age. Using the Camouflage Brush, apply a dab of concealer to your eyelid and blend.
Step 3:
Using concealer under your brows will give your eyes some lift while defining your eyebrows. Apply concealer just below your brow bone and blend with the Camouflage Brush by pulling the color into your eye area. Voila! Instantly well-rested eyes.