Ask the Professional: Achieve the Perfect Minimalist Look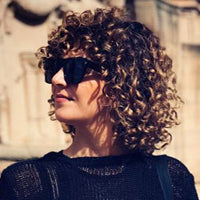 We called up our friend and professional makeup artist, Shadi, to find out her must-have products for traveling and her favorite products to achieve the perfect, minimalist look.
Question: What types of beauty products do you recommend every woman own in their makeup bags, i.e. for travel or post-workout?
Well if you are going on vacation, that typically implies that you will be in the sun a lot. If you just worked out and showered, your pores are more open than usual. Carrying a facial moisturizer with a strong SPF is a must! Glosses are fun and easy too. They moisturize your lips, which after a workout is always so refreshing, and they look good with anything. You don't even need a mirror to apply them either! Lastly, while travelling, waterproof mascaras are a life saver. We're running to catch flights, we're sweating, we do not want to worry about our mascara smearing. Mineral Fusion's waterproof mascaras will keep up with you in any condition whether there's water, wind, pictures, you're good! 
Question: Do you have any favorite or must-have products from Mineral Fusion? What makes them must-haves?
The lipsticks are wonderful! The texture is perfect. Not too glossy and not too matte, with the perfect amount of pigment. Vegan, cruelty free, and hypoallergenic? YES! That's what we should be using on our lips when we're in need of some color!
Question: What items do you recommend women stock up on if they are committed to a minimalism/lifestyle and makeup bag?
It depends on what is important to YOU. If you don't have eyebrows, an eyebrow pencil is a must. If you have dark circles under your eyes, you might need two concealers. In my opinion, for a general minimalist look, the best products to stick with is a concealer, black mascara, some type of lip product (a gloss or lipstick), and a bronzer. If we are in the mood to spoil the minimalist look, a brown eyeliner, and an eyebrow pencil will do the trick!