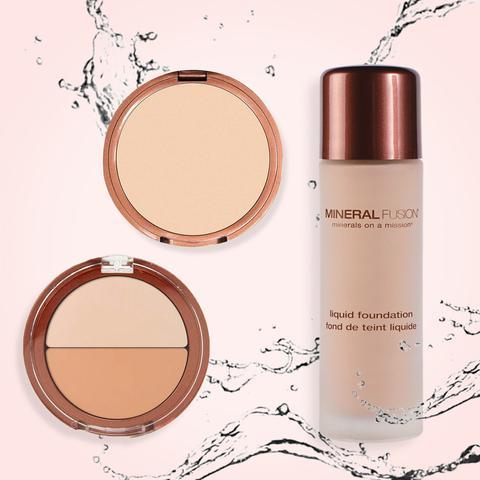 Your foundation should make your skin look youthful and radiant, not dry and cakey! Let International Makeup Artist and Healthy Beauty Expert, Kristen Arnett (https://KristenArnett.com), show you some helpful tips to avoid dry looking foundation. Watch the full video (see below) to see these steps explained in detail.
Step 1: Cleanse your face every night. Don't skip this step — it's important even if you weren't wearing makeup!
Step 2: Exfoliate 2-3 times per week to get rid of dry, flakey skin that grabs on to makeup and can make your face look parched and uneven.
Step 3: Tone with our Skin Soothing Face Toner. Our alcohol-free formula won't dry out skin and the hydrating Hyaluronic Acid will help lock in moisture.
Step 4: Moisturize skin while it is still damp. Use the Hydrating Primer to hydrate your face while prepping it for makeup.
Step 5: Use a light layer of Liquid Mineral Foundation or Sheer Tint Mineral Foundation. These both offer age-defying antioxidant protection.
Step 6: Conceal with Concealer Duo only in the spots where it's needed.
Step 7: Brush on our Pressed Powder Foundation only where you want to remove shine, leaving areas of radiance to help enhance that youthful glow!